Introducing the classical Eastern-style high-borosilicate glass teapot "Serendipity", suitable for use on a stovetop and featuring a thick pot body that can withstand a temperature difference of up to 180° without cracking. With a large 800ml capacity, it is perfect for multiple people to enjoy. The North American walnut wood handle is sturdy and durable, with a slip-resistant design and ergonomic shape for easy lifting and pouring. The pot lid is reinforced with 304 stainless steel, using Japanese JIS standard SUS304 stainless steel that is resistant to deformation and falling off.
The two inner stranier setting makes the pot suitable for both boiling tea (recommended for aged white tea and black tea) and steaming tea (recommended for new tea, tender tea, and fruit tea). The all-glass material allows for easy monitoring of tea strength and tea leaf quality, making the process of tea leaves blooming a visual delight. Add a touch of elegance to your daily tea routine with this beautifully-designed and versatile teapot, a great choice for personal use or as a gift.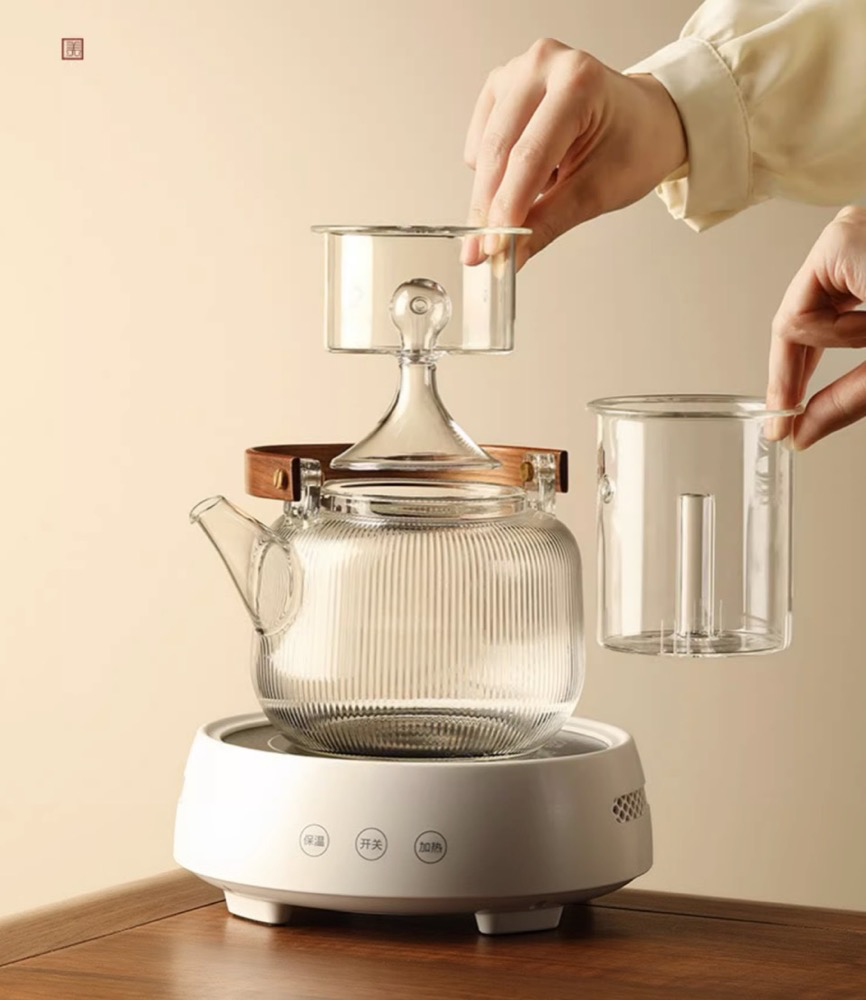 Material
High

-grade

borosilicate glass, Walnut/Plastic/Stainless Steel
Pairs well with
Green Tea
White tea
Oolong tea
Pu-erh tea
Black tea
Size
Volume 800ml
Size: See picture
Care Instructions
Scrub gently by hand with mild unscented dish soap or baking soda to clean. No microwave or dishwasher.
Package Included: