Introducing the square-shaped black pottery tea tray "karesansui" . Its unique and intricate design not only adds beauty to your tea table, but also serves a practical purpose. The tray is made of high-quality black pottery, known for its durability and resistance to high temperatures, making it perfect for serving hot tea. The square shape and raised edges allow for easy placement and organization of tea cups and pots, making the tea-drinking experience more enjoyable and effortless. With its beautiful design and practical value, the square-shaped black pottery tea tray is a fantastic addition to any tea lover's collection, and is also a great gift option.
The tea tray features a design inspired by karesansui(枯山水), or Japanese rock garden, often called a zen garden, is a distinctive style of Japanese garden, which creates a miniature stylized landscape through carefully composed arrangements of rocks, water features, moss, pruned trees and bushes, intended to imitate the essence of nature, and to serve as an aid for meditation. As Michel Baridon once wrote, "The famous zen gardens of the Muromachi period showed that Japan had carried the art of gardens to the highest degree of intellectual refinement that it was possible to attain."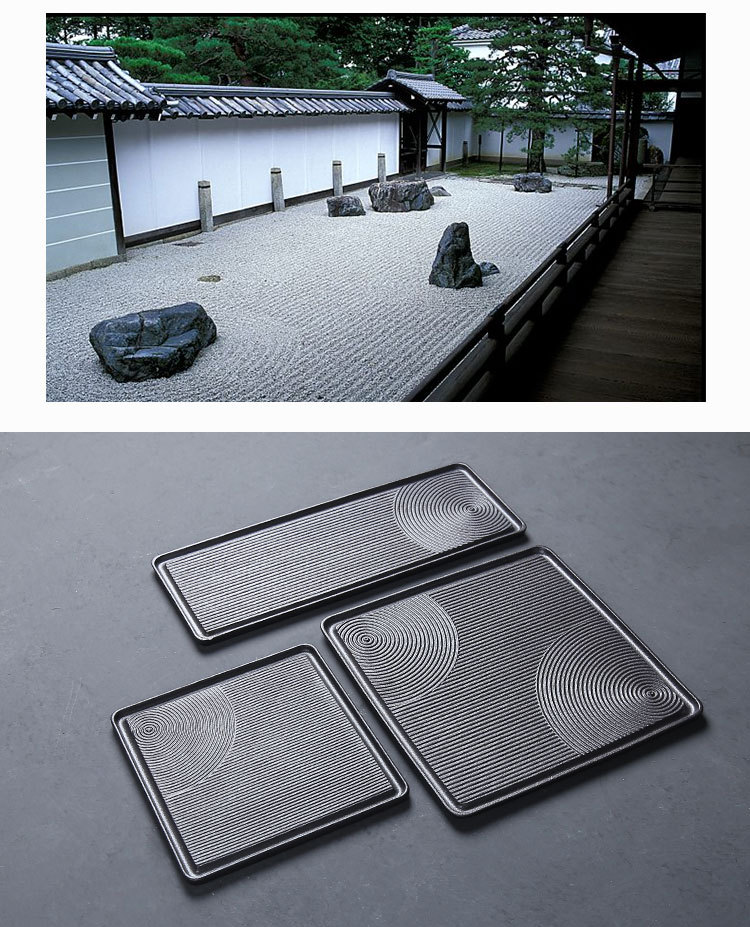 Specifications
Material
Size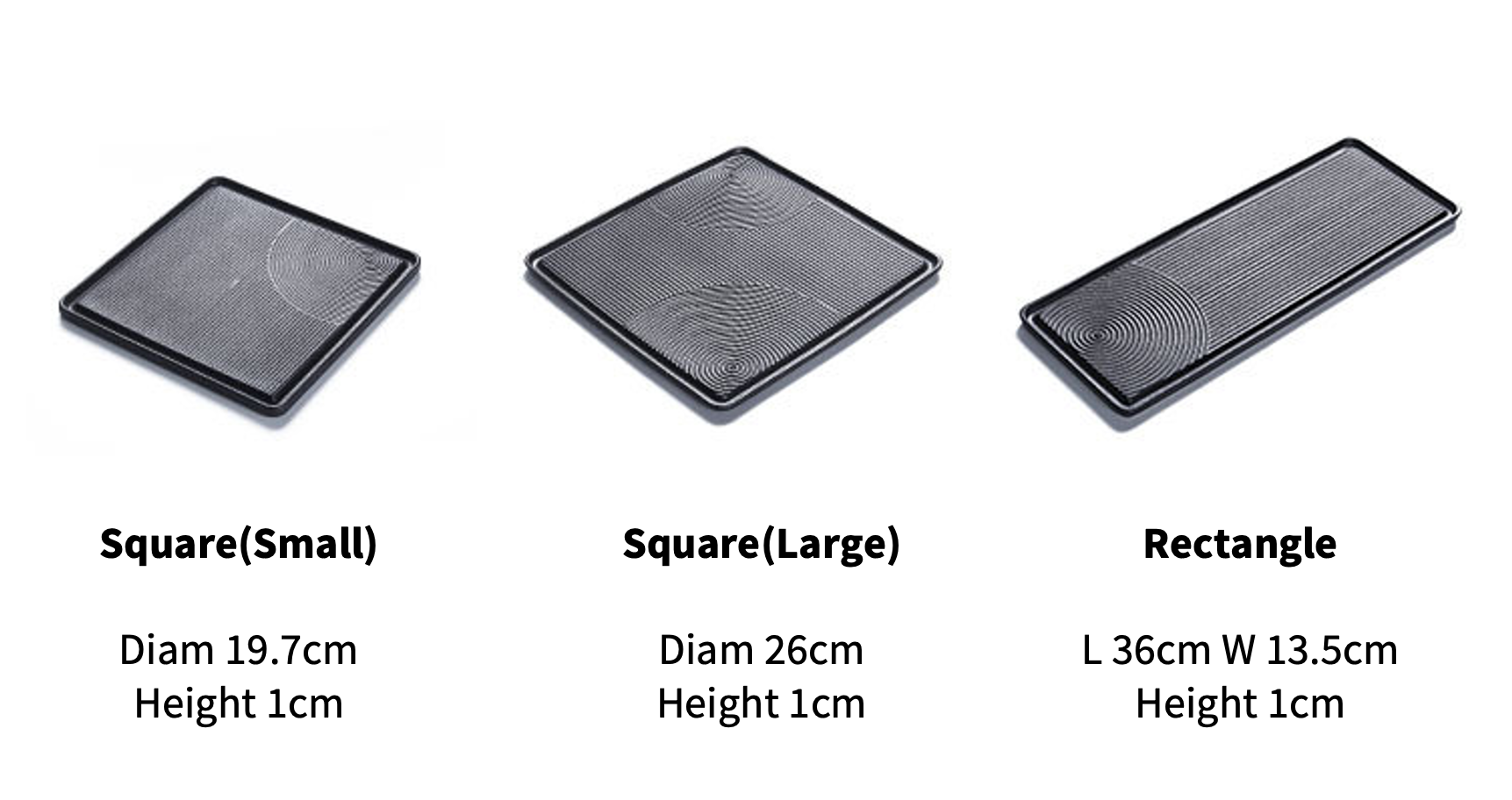 Care Instructions
Scrub gently by hand with mild unscented dish soap or baking soda to clean.
Package Included: