TeaTsy in the NEWS!
Mar 09,2023 | TeaTsy Team
TeaTsy in the NEWS
We're very excited to announce that we were just featured in USA Today! USA Today's recent article highlighted TeaTsy's exceptional collections of tea cups, teapots, and infusers that are on sale, which is sure to please tea enthusiasts.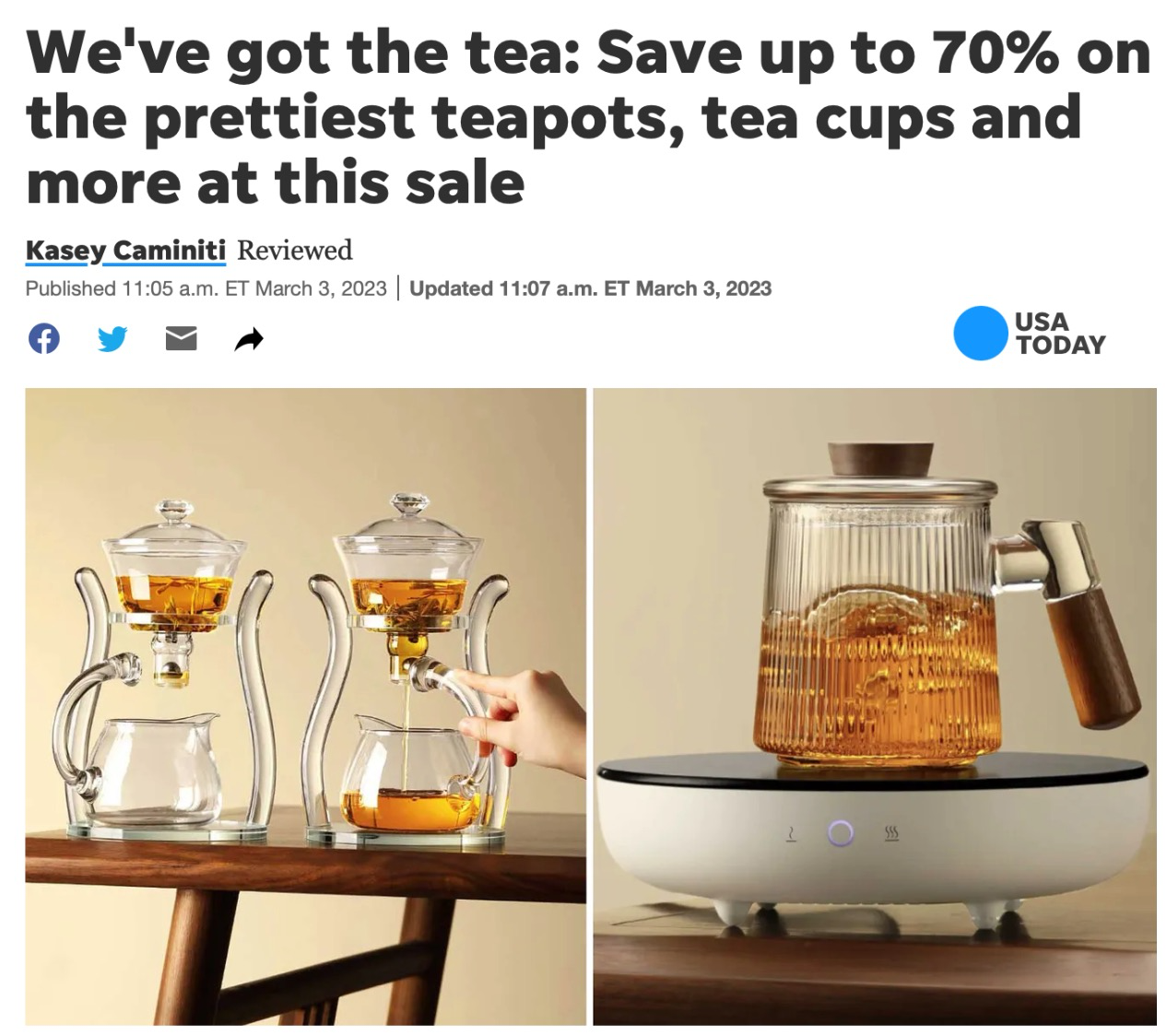 You can see the full article here.
USA Today had some very kind words to share about our "Nostalgia" Teaware -
"This is a new and innovative design in the tea world. It features a fun and interactive way to brew tea. And it's constructed with strong + lightweight borosilicate glass. Plus it's easy to clean and eliminates any mess. "
They are right - Why settle for average-looking teawares when you can have ones that are pretty and functional at the same time? Luckily, we have got you covered with some of the prettiest tea cups, teapots, tea infusers and more at unbeatable prices.
To wrap up our winter sale, we're offering up to 70% off on select teawares.
Enter code: WINTER15 at checkout for an additional 15% off

We only have a limited supply left, and the sale will end once the inventory is gone. So act quickly to take advantage of this Winter Sale!
>>>Up to 70% off Teaware (limited supplies left)
Comment